Tuscarawas Agency Company is a multi-generational independent agency.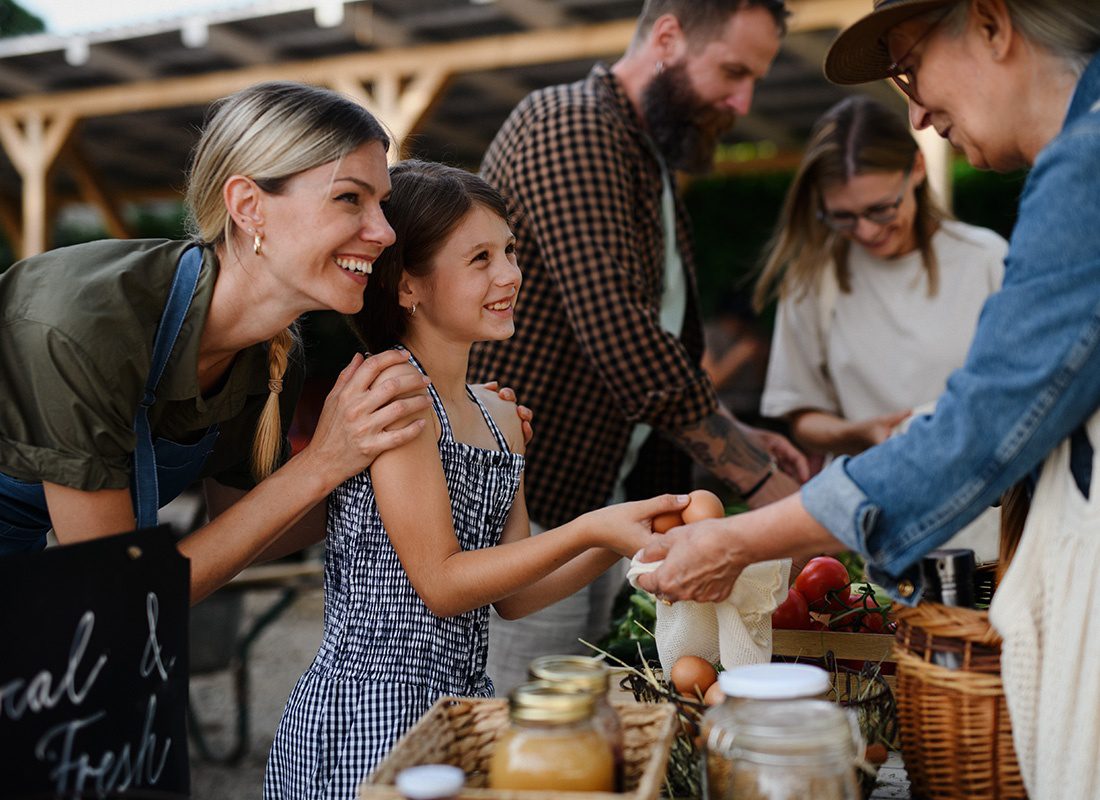 In order to protect the things that are most important to you, we emphasize solid insurance coverage and service.
We are proud to be forged through a rich history.
We pride ourselves on being rooted in the history of the communities in which we operate as an independent insurance agency with three locations throughout Ohio. In fact—our agency's founder, William W. Weisgarber, believed that establishing a successful business through personal relationships with each customer should always be our first priority. Decades later, we still hold true to our valued roots of solid insurance coverage, trusted relationships, and service.
The birth of the next generation.
In April 2020, Zach Mottice purchased The Tuscarawas Insurance Agency from Bill Weisgarber. Having been an Insurance Agent for over a decade, Zach had a vision of owning his own Independent Insurance Agency. Zach worked as an agent at Tuscarawas Insurance, adding tremendously to its growth and retention over the years. His success led to the opportunity to take ownership of the agency as Bill was ready to hand over the reigns to the next generation of independent agents.
We're growing into our newest chapter.
Having been deeply rooted in the Sugarcreek area and Garaway Local School District as a coach, friend, and mentor to many; Zach sought additional opportunities to continue the expansion of Tuscarawas Insurance Agency into the area. In January 2021, Zach purchased Swiss Village Insurance Agency from Tonya Detorio. This new partnership allowed Tuscarawas Insurance Agency to continue a long history of outstanding customer service for our clients. With this new chapter, we are confident we will be able to give you even better customer service and greater company options as well as the best coverage and pricing for all of your insurance needs.
We're a business that puts our community first.
We are proud to work alongside other independent insurance agencies in our area to raise money for Westfield's Legacy of Caring program. It is our belief that non-profit organizations, and insurance protection, play a crucial role in stabilizing families, businesses, and communities in times of crisis. Our commitment to our community provides a greater impact on long-term outcomes for our future, and for the needs of our neighbors.
The Independent Agency Advantage
Here's what makes our insurance agency different.
Three Convenient Locations to Serve You
Contact Us
Learn More About Each Location's History
Our Mission
Through our three locations, Tuscarawas Agency Company strives to provide you with outstanding customer service, quality coverage, and affordable pricing for your insurance needs.
Insurance Designed for Your Needs
Contact Our Team
We specialize in a variety of coverage options to meet your unique insurance needs.
Meet Our Team
Step 1

Fill out the form.

Step 2

Review your options with us.

Step 3

Get the coverage you need.
Request an Insurance Quote
"*" indicates required fields